** Get 10,000 Real Facebook Fans in Just 3 Days **
It's a 3 Day Live Course where I will show you how to get 10,000 actual human fans liking your Facebook Page, who are passionate about your niche.
Day 1 - Start Ads to your Targeted audience - 2000 Fans
Day 2 - Optimise the Ads - 6000 Fans
Day 3 - Final Day - Make the Audience more Targeted - 10,000 Fans
Apart from these 3 days, you also get to learn the following -
Setting up the Facebook Page Right Way
Running Ads to get Likes as cheap as $0.01
Get Targeted Human Profiles from your niche to Like your page
What to do After you reach 10,000 Fans?
How to keep the fans engaged and active?
7 Ways to Monetise the Audience.
Your weekly content posting plan so that you keep the audience engaged and build authority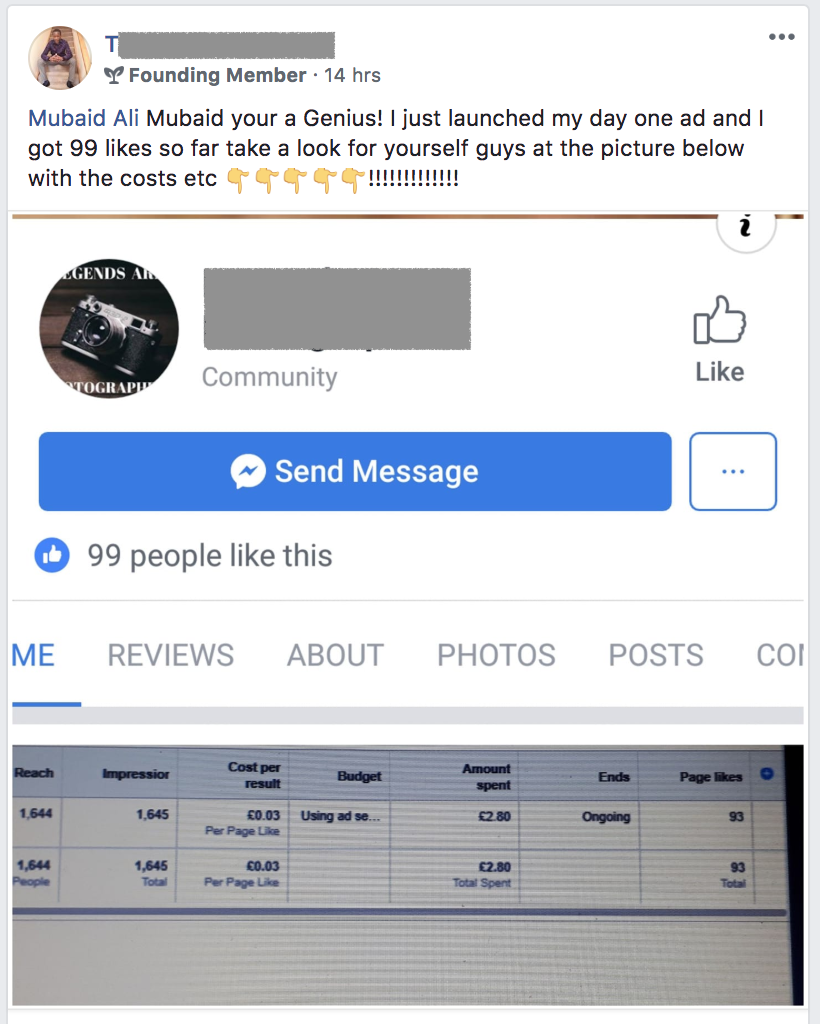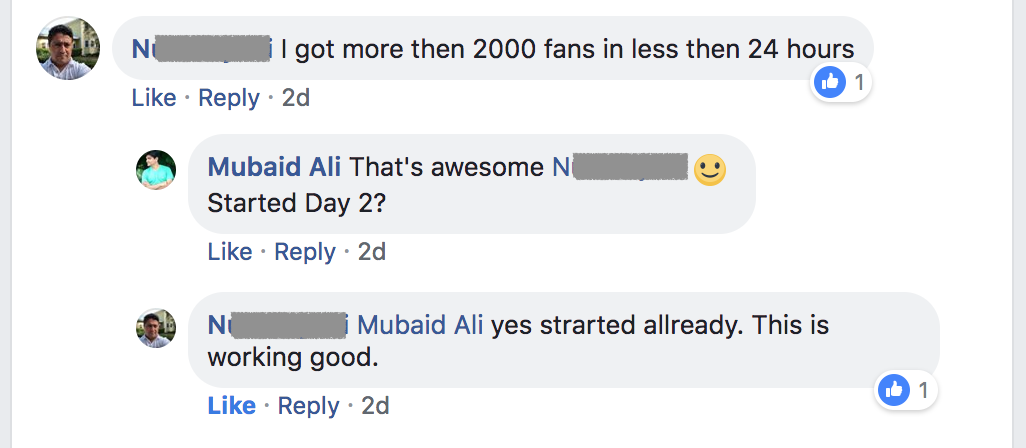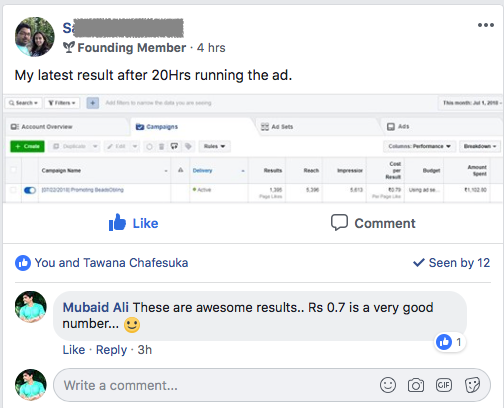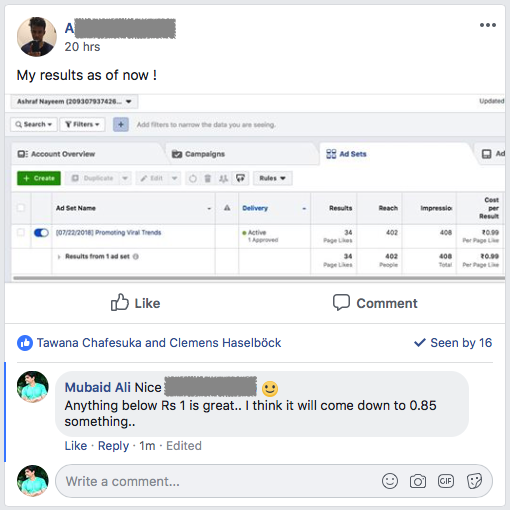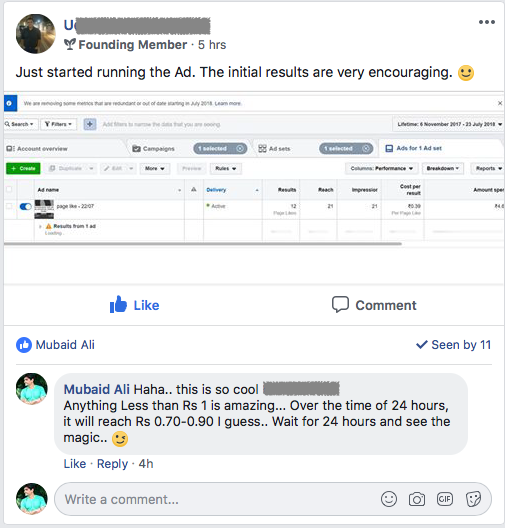 What's the use of getting 10,000 Fans?

Instant Credibility and Authority in your niche
Credibility in Facebook's eye. Pages with more audience gets more priority
Future ads running to this audience will be cheapest in cost
Get engagement as low as $0.005
Build stronger audience base quickly
Works on any niche and any business
About the Course?
Its Super Short and To The Point course
Watch the Video and Do Exactly as Mentioned in the Video
Ad copy, ad title, ad images - Everything is Provided
No Need to Think about Anything. Just follow the Steps as it is
Get Results Immediately within 24 hours
Proven System and Proven Results
Got any Query? Email me and I will get back within 24-48 hours