Discover how I got started and have now generated over INR 72,41,246 ($ 110,566) in just 8 months !

The Step-by-Step and most Comprehensive Video Tutorial Course on Selling T-Shirts Online and making your campaigns successful.
Platforms like Teespring, MyDreamStore, GearBubble, Teezily has brought a revolution in Internet Marketing field. They allows anyone to sell t-shirts, hoodies, mugs, posters, phone cases without any upfront investment.
I started selling on MyDreamStore a year back with lot of questions in mind. I was very skeptical at first. Its like running your own startup without any Inventory, Office or Warehouse.
I launched a very simple campaign targeted towards Doctors, and made decent sales. Spent very less budget in the beginning, slowly increasing. Once I got success in Doctor's niche, I immediately launched a campaign for Engineers. And so on. I typed on Google, List of all Professions and started launching campaigns for every single profession I could find.
I became obsessed with it. Everyday experimenting, making mistakes, learning new things. It has been an roller coaster ride.
A year later, I reflect back on what I've been able to achieve. I am able to run this business from anywhere in the world with just my laptop and internet.
Sadly, I had to learn everything on my own as there was no step-by-step system available for selling t-shirts in India. This Video Course is my attempt to teach everything I know this business and help as many people as possible.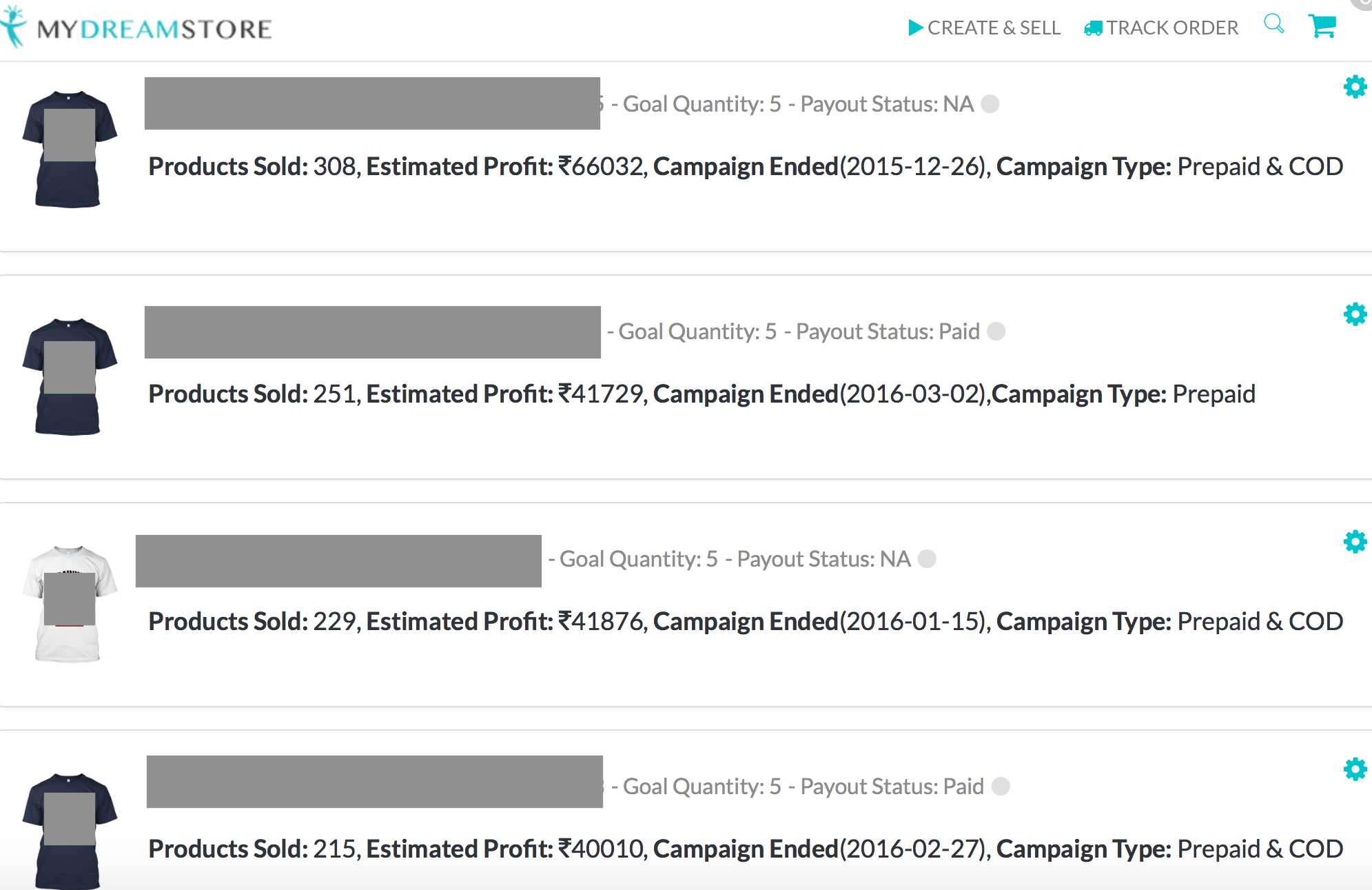 Some of my top selling campaigns - Results achieved within 6 days of Campaign time